Contour enhancement procedures that address fat modification have grown into a wide array of complex options that may be categorized as operative (invasive) and non-operative (non-invasive).
These diverse techniques and methodologies oftentimes confuse, confound the unwary, unwitting consumer who is the target of a media marketing blitz meant to dazzle with a sophisticated advertising campaign and acronyms such as SmartLipo or SAFELipo. It begs the question "Is newer always better". Indeed, there was a time when the carbon dioxide (CO2) laser and Ultrasound-Assisted Liposuction (UAL) were in vogue. These methodologies have largely fallen into disfavor because of risk/benefit considerations. Consider the following: how long has the technique been available, has it held up to scrutiny within both the medical and public sectors, are the results temporary or long lasting, will your goals be met and is the procedure worth the cost, safety, consistency, reliability, efficacy, recovery time.
Lipoplasty Procedures (Operative)
Operative procedures essentially entail the removal of localized collections of fatty tissue in most areas of the body. It is important to note that this is a sculpting procedure and attention must be given to providing for aesthetic lines and contours. Once again, these procedures include a number of diverse techniques.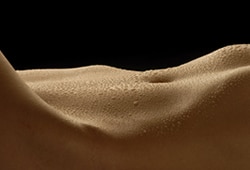 These include traditional, non-energy-based techniques, specifically suction-assisted lipectomy (SAL); energy-based systems, which use laser or ultrasonic energy to destroy or break down the fat in a two-phase process, referred to as laser-assisted lipoplasty (LAL) (SmartLipo, SlimLipo, LaserProLipo and LipoLite) and ultrasonic-assisted lipoplasty (UAL), both internal and external; and water-based systems, which use jets of water to simultaneously dislodge and remove the fat via suction (Body-jet and Hydrasolve).
Since its development in 1977 by Gerard Ilouz, M.D. of France and its subsequent introduction in the United States in 1982, suction-assisted lipectomy (SAL) has remained the gold standard of lipoplasty procedures. Consistent, reliable, safe and effective with a high degree of patient satisfaction, SAL has undergone little modification since its inception but for the advent of the tumescent technique by Arnold Klein, M.D., a California dermatologist, in 1987. A number of procedures have attempted to modify this innovation and capitalize on this popular market. These include ultrasonic-assisted lipoplasty (UAL), both internal and external, and laser-assisted lipoplasty (LAL). These are typically heavily promoted through expensive media campaigns using a variety of eponyms and catchall phrases to capture a share of the market. However, none can boast the qualities delineated above which define SAL. To the contrary, these more recent procedures have been associated with a number of shortcomings and side effects including increased operative time, increased cost, modest skin tightening effect, fluid accumulation beneath the skin often prompting the use of drains, and the potential for heat-related injury, inclusive of intense scarification and burns. Furthermore, the scar tissue that is generated after treatment with these "thermal devices" can be much harder to correct if there is need for revision. Use of these "newer" systems alone often mandates a restrained effort and, hence, a more conservative procedure in light of the adverse sequelae delineated above and there is often an inability to realize the desired endpoint of a procedure and provide for true liposculpture. Hence, the initial stages of the procedure might utilize these systems but, ironically, completion of the procedure and a more satisfactory, successful outcome and result typically require the use of suction-assisted lipectomy.
The tumescent, or superwet, technique referenced above is integral to most, if not all, of those procedures delineated. Herein, a fluid solution is administered which facilitates fat removal and reduces blood loss, provides anesthesia during and after surgery, helps to reduce the amount of bruising after surgery and ultimately accelerates recovery. Among the key elements of a successful outcome is the use of small incisions in hidden or concealed locations during the course of this procedure. It is incumbent upon the surgeon to respect the patient's concerns with respect to the placement of these incisions and the use of undergarments and swimwear are helpful for this purpose. In addition, the targeted area is typically approached via two routes, often referred to as cross-tunneling or cross-suctioning. This not only enables the area to be thoroughly treated but also allows for a smooth, uniform result.
Following surgery, a compression garment is most often utilized to promote skin shrinkage and minimize swelling. In addition, this office utilizes a silicone-backed foam padding which has been shown to be quite effective in minimizing bruising and accelerating recovery.
In the end, the outcome the patient receives is what is paramount more than the method the surgeon selects. What is most important with any liposculpture procedure is the surgeon's understanding of the aesthetic goals of each individual patient and how to shape and sculpt to realize these same goals. That being said, plastic surgeons would be better served to spend more money on training and less on equipment.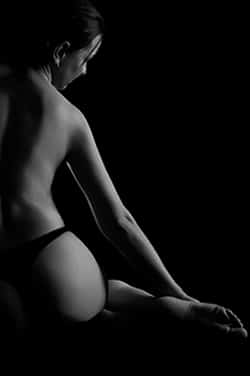 As an adjunct to the lipoplasty procedure, harvested fat may be utilized elsewhere via a procedure referred to as autologous fat transfer. Herein, harvested fat is treated utilizing sterile technique to isolate the fat itself which is prepared for transfer to other areas of the body which are volume deficient either as a result of age, weight loss, pregnancy or a combination thereof. Recent recipient sites used for purposes of transfer have included the face, breast and buttock regions. The buttocks represent an important element of sexual attraction and a major component of the concept of beauty in most cultures and ethnic populations. Consequently, for several decades, surgeons have been attempting to correct abnormalities or deficiencies in the shape and volume of this region, either by resection and skin adjustments, placement of gluteal prostheses, liposuction and lipoinjection, or other techniques.
The recent increase in the demand for gluteal augmentation in the United States is likely a result of changing demographics, improvement in body contouring techniques, and an evolution of aesthetic preferences and fashion norms. The past two decades have witnessed extensive growth and interest in body contouring. The buttocks are no exception.
Lipoplasty Procedures (Non-operative)
New technologies play an important role in providing for an approach to the treatment of fat in an invasive or non-invasive way. Non-invasive and minimally-invasive treatments, however, oftentimes sacrifice a single treatment's efficacy and more substantial results. Often touted for certain applications, specifically mild to modest skin tightening and isolated fat reduction, these treatments do not take the place of surgical procedures but are marketed to offer other advantages such as expediency, the avoidance of anesthesia and little downtime. This technology includes ultrasound (Liposonix, Vaser), freezing or cryolipolysis (CoolSculpting), and radiofrequency (VelaShape II). However, non-invasive and minimally-invasive body sculpting are not comparable to liposuction which remains the gold standard for fat removal in most individuals who desire a more significant outcome.
To learn more about the Lipoplasty procedures offered by New York City (NYC) plastic surgeon, Dr. Sherwyn, please contact us today.