Our practice takes pride in the individual attention and care that each patient is provided. Each patient should feel they are valued and important regardless of whether they are seeking a facial or a facelift.
One and one half hour initial consultation personally conducted by Dr. Sherwyn; While comments on Facebook or tweets on Twitter can offer additional means of "support" in matters that are neither time-sensitive nor procedure-specific, the most important social interaction between a physician and patient is still that which occurs face-to-face in the office or the surgical suite. It is about explaining the procedure in detail, outlining expectations and results in a realistic fashion, showing representative preoperative and postoperative photographs as well as providing written materials.
Second consultation gratis; We encourage our patients to return preoperatively as many times as they need, without additional fee, to discuss their options and we encourage them to bring significant others along with them. This helps patients feel valued rather than rushed into making a decision.
Preoperative consultation gratis.
A copy of the doctor's notes from the initial consultation are provided together with printed materials pertinent to the visit; With all of the options and possible outcomes to consider, patients cannot possibly remember everything they are told in the office. Providing patients with written information can help each arrive at an informed decision and choose a procedure that will address their expressed goals.
Accredited operating room staffed by registered nurses and board-certified anesthesiologists with whom the practice has worked for a period of several years.
Admitting and operating room privileges at Lenox Hill Hospital, Manhattan, Eye, Ear and Throat Hospital, and Greenwich Hospital.
Postoperative stay at home, if local, or an area hotel with hand selected private duty registered nurses.
House calls post-procedure to this area location.
All dressing changes and suture removal performed by the doctor not a member of the staff.
Telephone calls by the doctor to the patient post-procedure; The sound of your doctor's voice calling to check on you after a procedure is very reassuring, and, ultimately, isn't this what patients come to us for.
Diana Seo is the founder of The Collagen Bar, a medical aesthetic and skincare clinic, with locations in Greenwich, CT and NYC.
Diana has over fifteen years of combined experience in the health, medical and beauty fields. She started her career as a researcher/technologist in the Cytogenetics Department at Mount Sinai Hospital in NYC. She then enhanced her understanding of skin aesthetics working for notable plastic surgeons in the city before starting her skincare journey.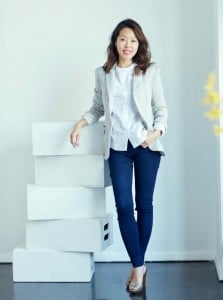 Diana received her aesthetician license and ITEC (International Therapy Examination Council) certification from the Atelier Esthétique Institute of Esthetics.
Her Skin Specialist and Facial Electrical diplomas are recognized in over thirty-nine countries. She graduated from the University of Connecticut with a B.S. in Biophysics and a minor in Chemistry & Mathematics.
Her strategy to skincare combines both Eastern and Western teachings. She contributes her holistic approach to her interests which include Ayurveda, yoga, reiki and acupuncture. She firmly practices and preaches that balance is key to a healthy life. She believes that "Your body systems work together, therefore, they are interdependent. Visible signs of aging are inevitable, but can be slowed dramatically with proper care. "
Her motto is 'I'd rather prevent than cure' and her goal for her clients is to love themselves & their skin no matter what their age.
Services Provided By Diana Seo, M.A.:
Medical Grade Collagen Facials
Microcurrent and Dermoelectroporation Treatments
Laser and Radiofrequency Procedures
Body FX (Body Contouring & Cellulite Treatment)
Forma (Face & Body Remodeling)
Morpheus 8 (Radiofrequency Microneedling Treatment)
Lumecca (IPL Skin Rejuvenation)
Evolve Radiofrequency System (Tite/Trim/Tone)
Paula Simpson, BSc., RNCP
Paula Simpson is a holistic beauty expert who has integrated her expertise in biochemistry, nutrition, natural health and beauty to drive innovation within the medical, wellness and personal care sectors. With global recognition as a formulation expert for nutrition-based skincare (nutricosmetics), Paula has dedicated her time to innovating and educating both the medical aesthetic and personal care industries on the importance of nutrition to promote healthy skin and natural beauty. She has combined her scientific and holistic backgrounds to create some of the most successful nutricosmetic and beauty wellness brands available today.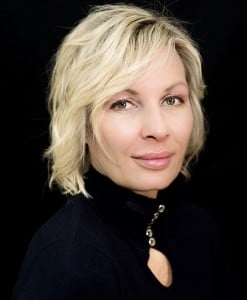 As a regularly sought-after natural beauty and skin nutrition expert, she has been featured on programs including E! News, Entertainment Tonight, MSNBC, Good Morning America, KTLA, ABC and Fox News, and publications like Allure, Huffington Post, InStyle, Mindbodygreen, New Beauty Magazine, PopSugar, Reader's Digest, Refinery29, Rodale's, Organic Life and more. Paula is also the Author of the book "Good Bacteria for Healthy Skin: Nurturing Your Skin Microbiome for Clear & Luminous Skin," globally launched in Fall 2019.
Services Provided By Paula Simpson, BSc., RNCP:
Nutrition for Medical Aesthetics
Individualized plan to prepare, support recovery and results
Beauty Nutrition Consultation
Recommendations and guidelines for personal aesthetic goals
Personalized nutritional and supplemental plan to support and rebalance skin health
Personalized Detox & Renew
Primer plan for weight loss or prepare for surgical procedures
Supportive Nutritional Coaching
Works in conjunction with "Detox + Renew"
A one on one monthly coaching program for weight loss
Monday:
9:00 AM - 6:00 PM
Tuesday:
9:00 AM - 6:00 PM
Wednesday:
9:00 AM - 5:00 PM
6:00 PM - 9:00 PM (Greenwich)
Thursday:
9:00 AM - 6:00 PM
Friday:
9:00 AM - 5:00 PM
To schedule an appointment please call 212.517.2700  or contact us via email:
Our staff will be pleased to assist you in any way possible and all efforts will be made to accommodate your schedule.
In the vast majority of cases, cosmetic surgery is not considered medically necessary and it, therefore, is not covered by health insurance. Out of pocket expenses will primarily include the surgeon's fee, the fee for the operating facility and the fee for anesthesia.
Payment for cosmetic surgery is due in full at the time of your pre-operative appointment. This is generally 28 days before your surgery. We provide a number of payment options that may be used individually or combined according to your wishes.
We accept cash, check and the following credit cards:

In order to help with patient financing, we offer CareCredit. Our office staff will be happy to assist you with any questions you may have in this regard.
CareCredit is a flexible patient payment program specifically designed for healthcare expenses that makes it easier for you to get the treatment or procedures you want and need.
With CareCredit, you pay no up-front costs, no pre-payment penalties and no fees. Plus, CareCredit is a revolving credit line for additional treatment or add-on charges, without the need to re-apply. CareCredit is ideal for treatments and procedures not covered by insurance.